Fábricadalegria - Insufláveis e Animação Turística, Lda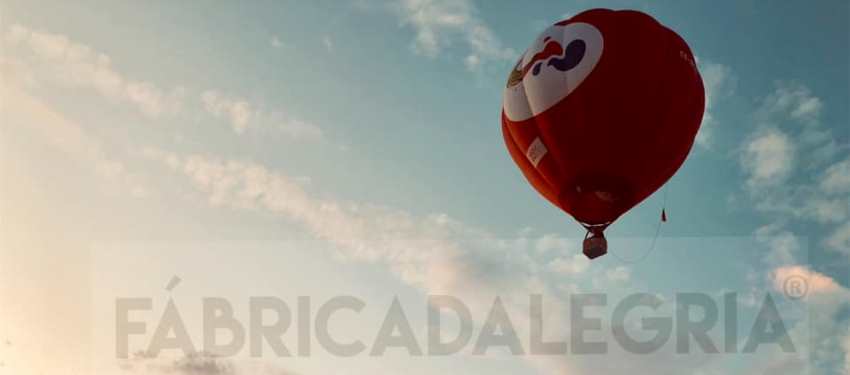 Inflatables, Ballooning, Events, Nature Tourism ... are some of our services! Come have fun!
Tourist animation company based in the Rio Maior Salt Marines, one of the ex-libris of the Serras de Aire e Candeeiros Natural Park.
It provides a diverse range of activities and experiences in the field of tourist animation, framed by specialized technicians who guarantee a quality service, where safety and environmental issues are a priority.
It has carried out innovative projects in partnership with public and private entities, aimed at promoting the natural and cultural values ​​of the regions where they operate, namely the Festival of the Winds (Alvados, 2004), the Nativity scenes of Sal (Marinhas de Sal, 2012) and the Cribs of Sand (Nazareth, 2015).
The organization of private and corporate activities / events is another aspect that the company develops, using its equipment.
In the scope of Nature Tourism, it develops activities that promote experiences that are unforgettable, ranging from the descent to the heart of the earth, the ascent to the heavens in a hot air balloon, walking tours.
Services:
- Events
Tell us what you want and we will help you realize your idea, in part or in full, by taking care of all the details.
- Nature Tourism
Nature Tourism are all activities of tourist animation that allow you to contemplate and enjoy the natural, landscape and cultural heritage.
The programs we propose to you, result from the association between activities of tourist animation and the natural and cultural identities of each region, in order to provide diversified experiences of enjoyment, experimentation and discovery, nature and landscape, in partnership with other agents. in the territory.
Gourmet Tours
Journey to the center of the Earth
Hot air ballooning
Pastor for a day
Salineiro for a day
- Animation
These are some of the animation activities we propose that can make a difference in your party or event.
Traditional games
Facial painting
Balloon modeling
Painting studio
Parrot Workshop
Disco Party
Karaoke
Treasure hunt
Sand sculpture
Equipments
- Corporate
Aimed at companies, in the context of training or leisure, we propose some themes and formats, although it is possible to adapt and create the program to suit you. Talk to us!
Score 100
In Search of the Lost Ark
Boop Camp
Multiactivities
- Rental of Inflatables and other equipment
- Ballooning